Peace & love.
What's so funny about about sex?
The word: Sex
Sex education? Many of us are told that sex is bad, dirty, ugly, stupid, and dangerous.
This is not so.
We are of and for sex.
Sex has the potential to lift us to the realm of transcendent love. Sex can bring our souls together...
or just lift the malaise of daily life.
Sex can give us new families or just good friends.
Sex is fun; sex is good.

Safe sex

Sex prolongs your life.
Lack of sex and orgasms doubles your risk of death.
[refer to: the A4M's Sex may contribute to Longevity]

Sexual deprivation in youth leads to violence and abuse.
Deprivation of adolescent premarital sexual pleasure can undo the
good influences of a loving and caring mother-infant relationship.
Read more here; get the facts now.
Power, abuse, & antisexuality...

Sex is the opposite of death.
In sexual reproduction cells that are ten to fifty years old are made new again!
Abstinence is not better or safer than sex.

Hey Kids! Just Say Yes.

Sex is not bad. Sex is safer than abstinence.

---
Jump to the Top.
Skip to bottom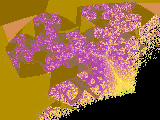 ---
People are still talking ...
People are talking... about Viagra.
Ecco Viagra:

Viagra allows erotically stimulated men to attain and maintain erection.
Women have reported increased sensation using the drug.
Viagra.(Rx optional.)
Not just for men.

Consider L-Arginine before trying Viagra?
This safe alternative is the natural precursor to NO (nitric oxide)
the chemical responsible for the vasodilation needed for erection.
It may help your heart, too.

Look Twice!
Dangerous practices?